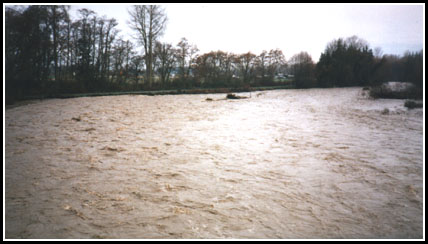 Looking north from the Ward Street Bridge at Woodcock Road during the flood of March 1997.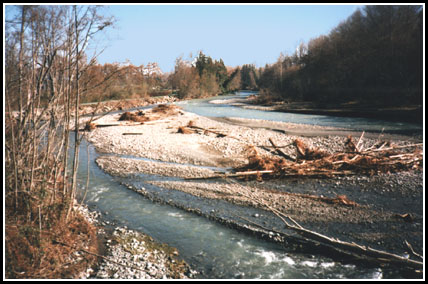 Approximately the same view, one week after the flood. Note the driftwood and debris on the islands in the center of the river.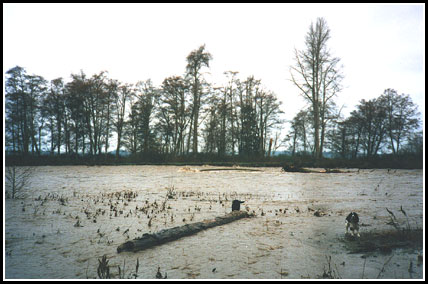 Though flooding threatens houses, lives, and property, for Earl and Ozzie, it's just an opportunity for fun.